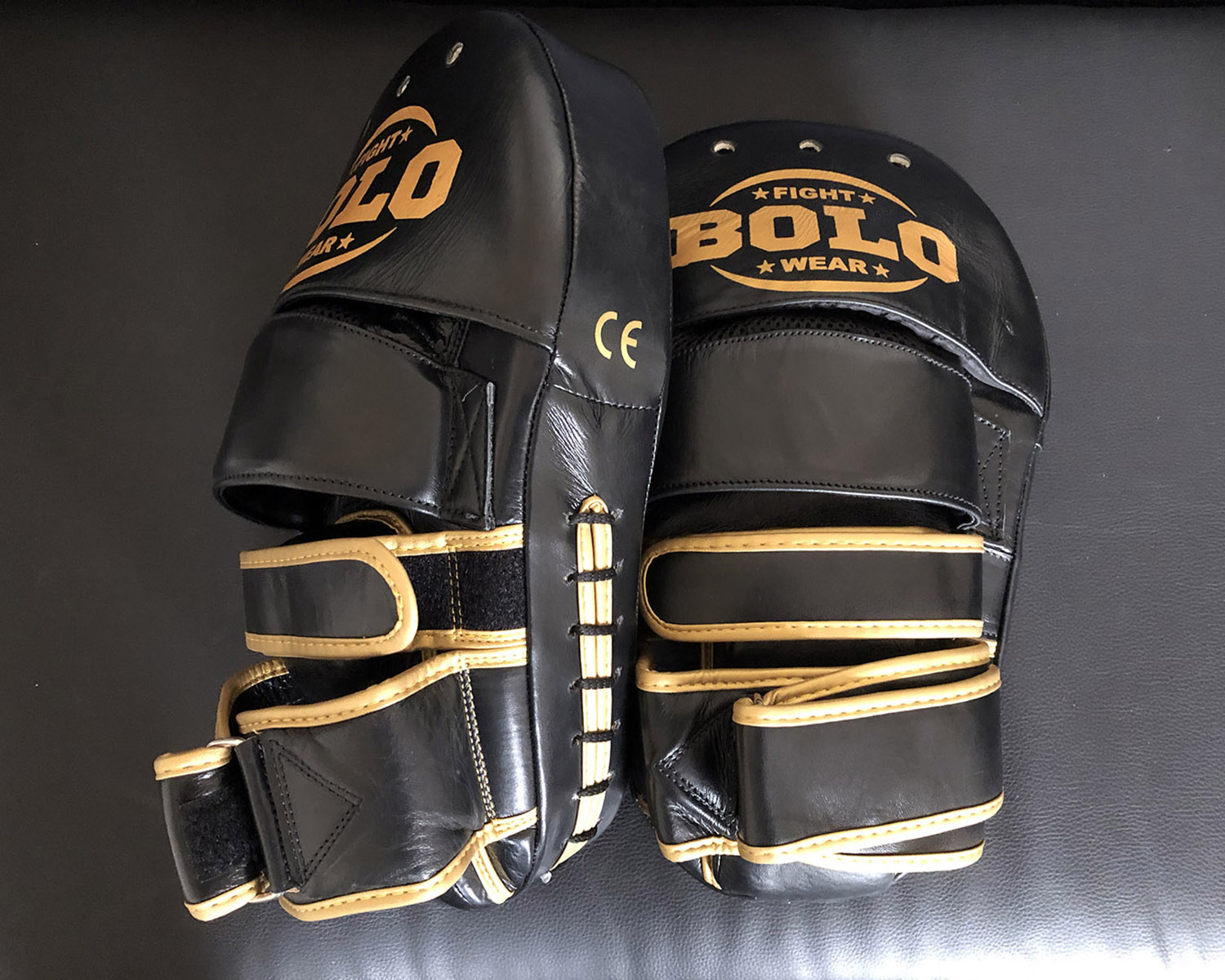 Bolo Fightwear Long Pads: REVIEW
REVIEW:
Bolo Fightwear UK is a new brand to the UK market. Their aim is to provide top quality Martial Arts equipment at cheap prices.
Tested recently by @andybadco and @liambadco
Visit their website here >> www.bolofightwear.com
---
I've been using these pads for the last few months in the gym, for training and padding for professional fighters. I have to say I am very impressed indeed! When they arrive you could instantly see the build quality, plus how they instantly felt when you first put them on!! Sometimes I feel that when usual Thai Pads, because of the weight you can't get the speed you require to test your fighter - also when using just Mitts, you don't have the protection when taking heavy kicks. These Bolo Fightwear Long Hand Pads fill both of those needs perfectly, letting you have the hand speed for punches and elbow... but also having the protection from heavy leg kicks and knees. The detailing of the Muay Thai Pads is also fantastic, not only visually but also the attention to detail of where your hands fits snugly on the inside with the double velcro strap system keeping them in place. I highly recommend these Boxing Pads and so so worth the money at just £80!!!