From 26th November 2023 - 28th January 2024
FIRST SESSION FREE!
Book your first session for FREE today!!
Membership

& Payment Plans

Become a
Member

the join one of our

Monthly

Payment Plans.
Join

our Muay Thai Academy
Muay Thai or Thai boxing is a martial art from Thailand that uses striking and clinching techniques. It is known as the "the art of eight limbs" because it is characterised by the use of fists, elbows, knees and shins. Muay Thai is often described as one of the most effective striking martial art in the world.
Fight

Record
Fighter profiles and fight records. Event results and videos. The latest news and updates and much more!
What's

On
Check out what's on at Chao Phraya Muay Thai Academy Below.
All the latest Pro Fights, Amateur Fights, Interclubs, Shows & Gradings.
There are no upcoming events.

FIRST SESSION FREE!
Book your first session for FREE today!!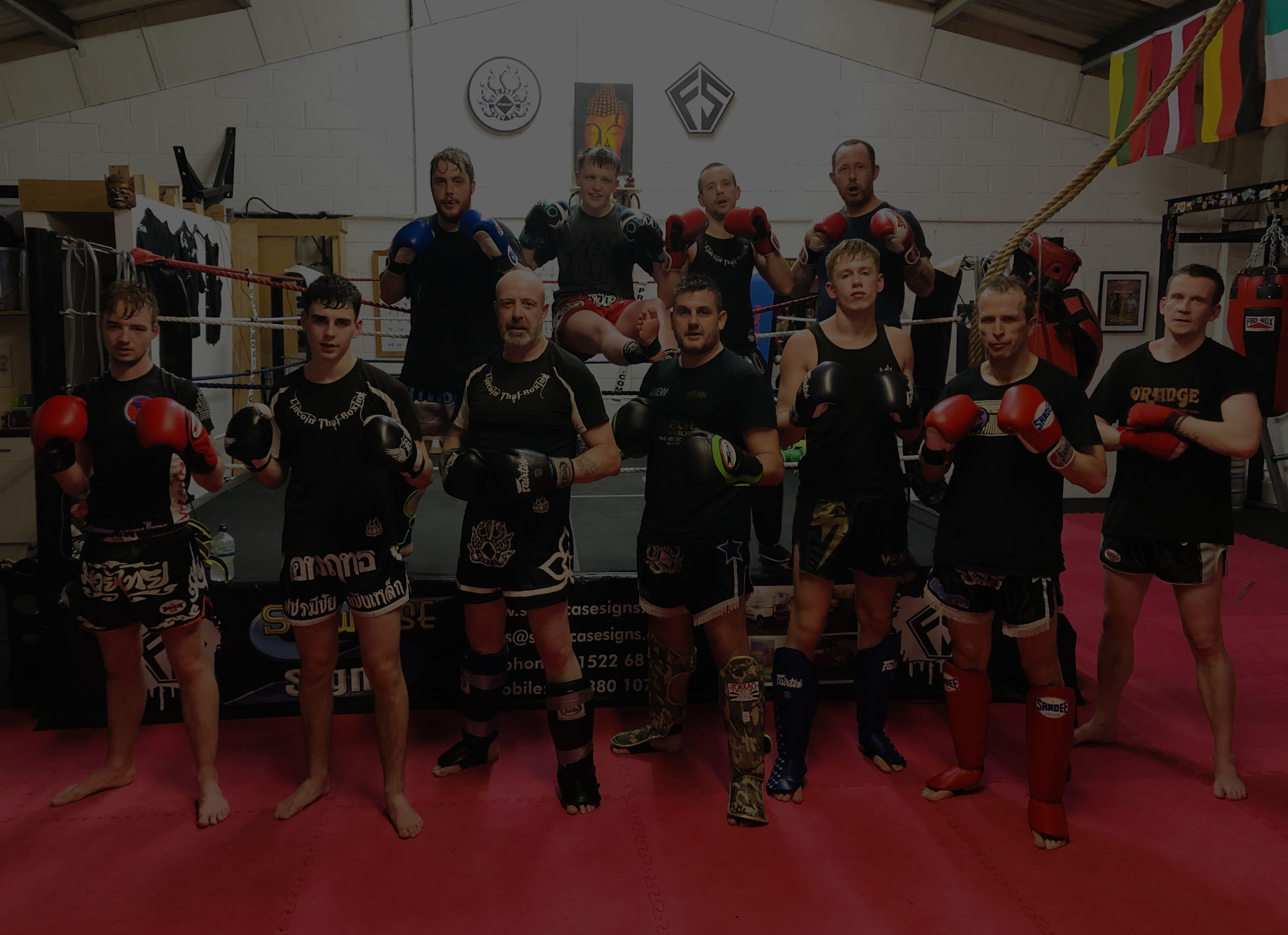 Our

Aim
is to share the true art of Muay Thai with our members in a positive and welcoming atmosphere. We will ensure that students who want to compete are 'battle ready' through regular, padwork, sparring and clinch work. Through our classes, members will benefit from increased fitness, confidence and wellbeing.
Can't believe how much my body has awakened in the last six weeks after taking up Thai Boxing and running! I've lost nearly two stone, I can now run 5k. Before I couldn't have ran for a bus! I feel strong, positive and ALIVE! I'm eating well, sleeping better, I'm more confident and my self image has improved! My muscle definition has increased and my lean body mass is improving noticeably. Hell, I've even started socializing again! I've got loads of energy and the people around me and close to me are happier! Hopefully, by November I will have reached my target weight! Now feeling happy and confident about the future - not dreading it like I did before!!
I have a great respect for the guys at Chao Phraya, they're exceptional characters and great lads in and out of the ring. You will not look back if you want a decent, well established club to start your journey in Muay Thai!
Just the right blend of learning Muay Thai whilst being mildly tortured 🙂 Excellent martial arts, with the best teacher's I've ever had.
Chao Phraya Muay Thai
The academy will introduce and teach Muay Thai and it's culture through the following formats within its syllabus: Thai Language, Thai History, Thai Culture. Muay Boran, Krabbi Krabong, Muay Kaad Cherk and Corner-man, Pad-man and Hand-wrapping techniques and courses.
Our

Sponsors
We would like to thank our continuing support from our fantastic sponsors.
Please take the time to have a look at their websites and services below: