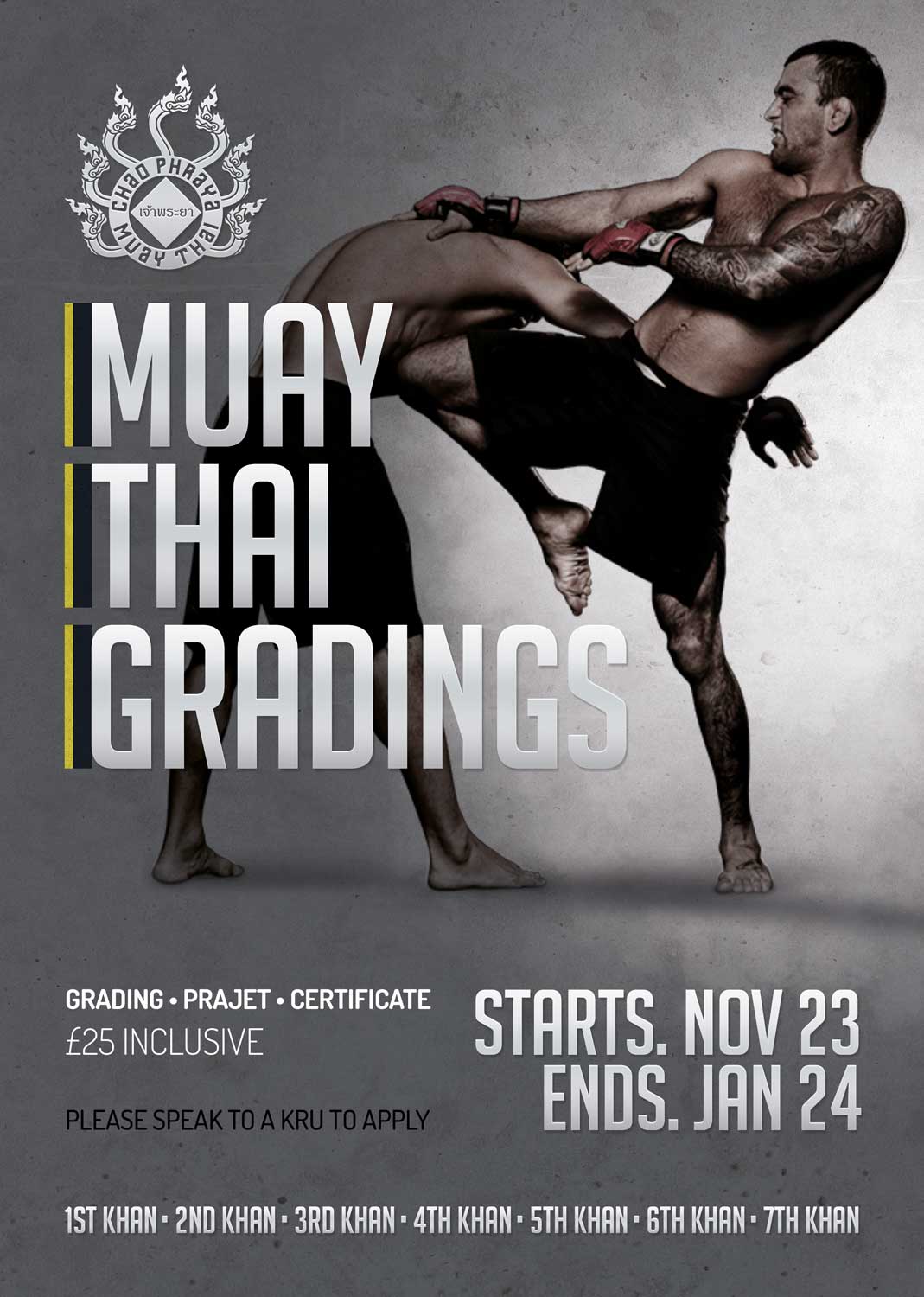 Gradings 2023
Starting

- 26th November 2023


Ending

- 28th January 2024
---
At last after Covid we have got around to getting our Grading Syllabus going again! Making sure it's again instilled into our club, like the good old days!!
Our brand new Grading Syllabus is also being used, using a much more holistic approach developed by Kru Leigh & Kru Steve. Where rather than the Gradings all being done on one day... Students will be marked over a period of time. Where they will be assessed on their; Pad Work, Pad Holding, Combinations, Cardio, Clinch, Sparring and Theory to pass each grade.
---
If you would like to Grade in November 2023, please make the Grading payment of £25 to Kru Leigh Edlin - with your current Grade marked on the payment please.
Last day of registration: 24/11/23
This will including your Grading Fee, Prajet & Grading Certificate.
---
Our Grading Syllabus for each Khan and Combinations can be viewed below: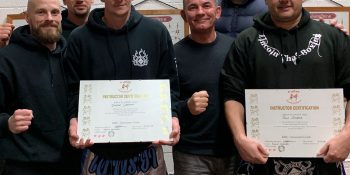 Researched, developed & created by Kru Shaun Boland Chief Instructor & founder for Chao Phraya Muay Thai Academies and Kru Leigh Edlin & Kru …
CLICK TO VIEW - GRADINGS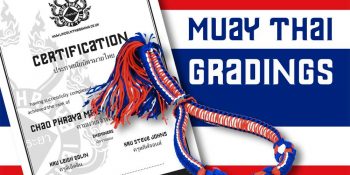 Chao Phraya Muai Thai - Here's our club's Muay Thai Technique and Muay Thai Clinch Combinations from 1-10.
CLICK TO VIEW - COMBOS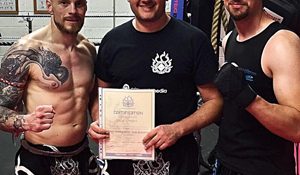 Gradings are held several times a year and the student is assessed by either a senior instructor or the Chief instructor. The student is required …
CLICK TO VIEW - SYLLABUS