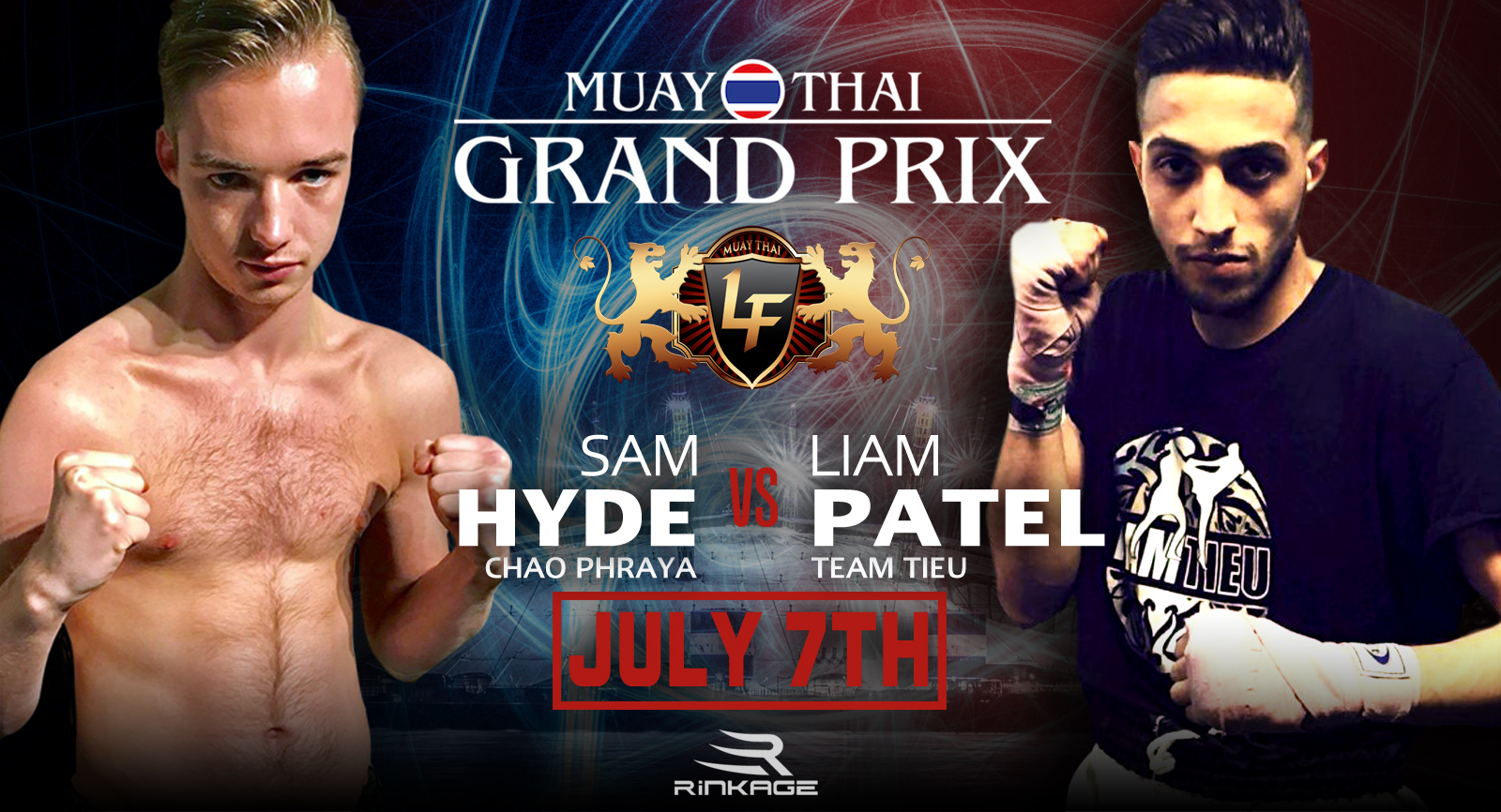 Muay Thai Grand Prix
Muay Thai Grand Prix

Saturday 7th July 2018
Sam Hyde at the 02 Arena London
In the Spring of 2015 Double K Gym (Nak Muay) and Team Tieu (Super Muaythai Championships) formed the Muay Thai Grand Prix. A new promotion featuring the hottest Muay Thai and K-1 talent from around the globe. Nak Muay fight series have promoted 5 events in Essex, UK whilst Super Muay Thai Championships have promoted 18 in London, UK and are considered the two best events in the south of UK.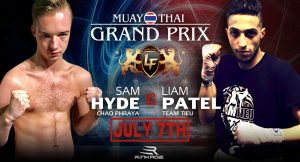 SUPPORT OUR FIGHTER
SAM HYDE v LIAM PATEL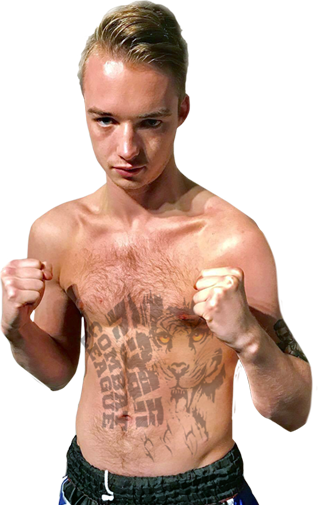 TICKETS
Speak to Sam direct for tickets.
LOCATION