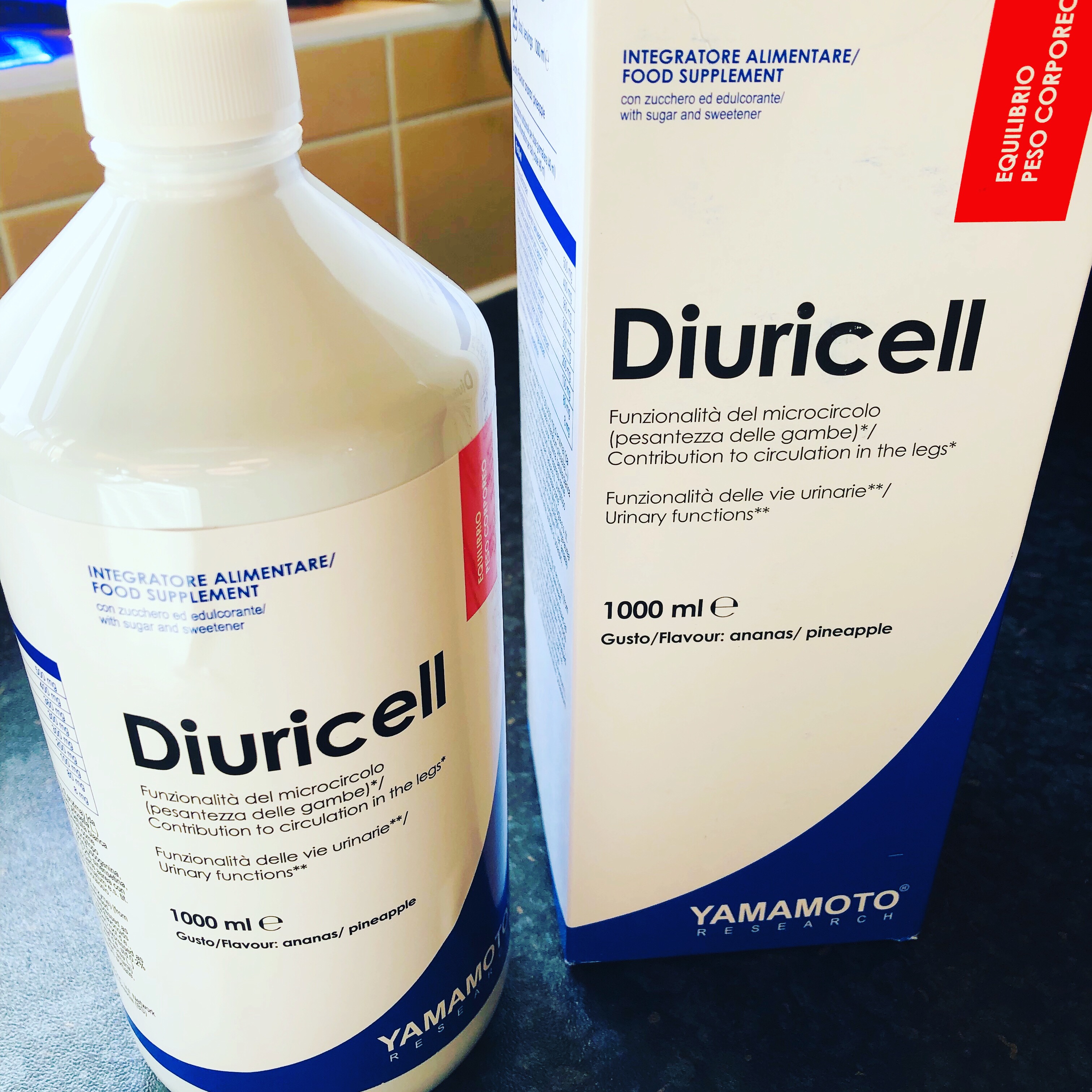 DIURICELL REVIEW
I've used Diuricell a few times over the last few weeks, taking 20ml in a pint of water twice a day!
You will have to do a bit of a double-take when pouring it out, as it does look like pond water! But tastes ok - with a slight hint of pineapple to it. Who cares though… as here's the massive plus! The first time I took it I shifted 1.9kg in 24 hours of the bodies unwanted water, then 3.1kg in total over three days!! Have to say, this is an awesome product for a boost to a new diet plan, or even helping with weight loss before a fight. I couldn't recommended this product anymore, brilliant stuff.
Is a dietary supplement of plant extracts with bromelain, indicated for promoting the purifying functions of the body and body weight balance.
In fact, the formula consists of tall hawkweed, white birch, tarassaco and goldenrod which contribute to drainage of body fluids. In addition, butcher's-broom favours microcirculatory functionality by counteracting heaviness of the legs* in particular, tarassaco supports the body's purifying functions, while white birch and goldenrod contribute to functionality of the urinary tract**. Finally, bitter orange contributes to body weight balance, metabolic stimulation and almetabolism of lipids. The Diuricell® formula is completed with a daily 500 mg/dose of bromelain.
Water retention is the accumulation of liquids in intercellular spaces, that is, those between cell and cell, and is due to an imbalance between the venous and lymphatic systems. Any alterations in the functionality of these two systems can lead to the stagnation of liquids, with consequent and annoying swelling and oedema, especially in the lower limbs.
There may also be problems when the veins are not partoicularly tonic and the venous return to the heart is incomplete, causing a stagnation of liquids that will cause swollen, red and painful ankles, but also stagnation in the calves and thighs with the formation of unsightly subcutaneous panniculi or cellulite. There can be various causes: of a hormonal type, induced by drugs or poor circulation.
Another cause of water retention can often be food-related with excessive consumption of foods containing sodium. Stagnation of liquids is susceptible to the influence of lifestyle, since sitting or, for example, working on one's feet all day tends to emphasise the stagnation of liquids and therefore pain and oedema of the ankles, especially at the end of the day. Physical activity is therefore a real panacea for our circulation. Also in this case, nature helps us, counteracting water retention thanks to plant phytoextracts with diuretic action, which promote microcirculation, drainage and the elimination of body toxins and waste substances with the liquids that are connected with them. Diuricell® is a practical and pleasant drink which acts from inside the body, purifying, stimulating diuresis, and helping to dispose of excess fluids and toxins that cause water retention, swelling, inflammation, venous insufficiency and also cellulite.