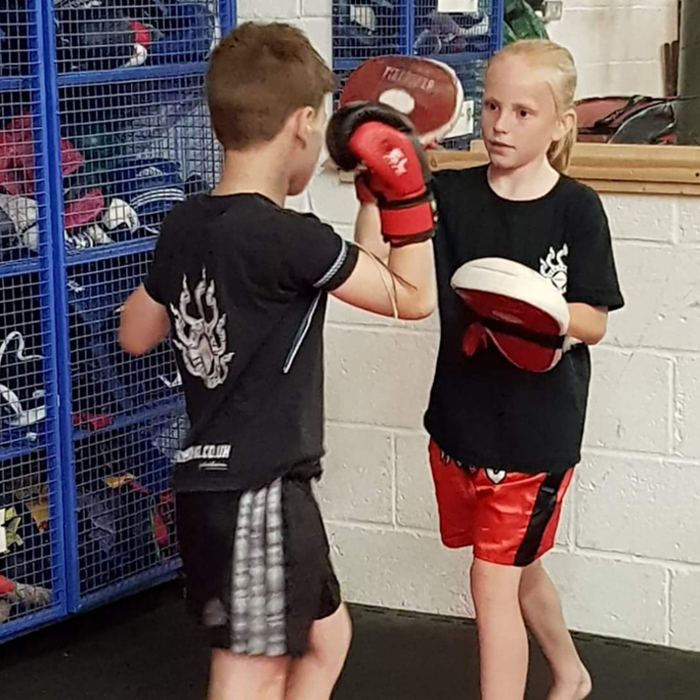 Martial arts for all
Muay Thai, also known as the science and art eight limbs is an ancient martial art that has been allowed to evolve over the years to become one of the most effective unarmed combat systems in existence. The art brings huge physical and spiritual benefits to all practitioners. Muay Thai students experience massive improvements in fitness and strength, better co-ordination and improved mental well-being.
Chao Phraya Muay Thai academy are delighted to offer classes for children of ages five years and upwards so that they can experience the many benefits of this amazing martial art from a young age. Our classes are small with dedicated and qualified instructors. We have lots of fun, while providing a positive and constructive outlet for boundless energy.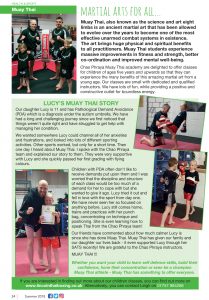 LUCY'S MUAY THAI STORY
Our daughter Lucy is 11 and has Pathological Demand Avoidance (PDA) which is a diagnosis under the autism umbrella. We have had a long and challenging journey since we first noticed that things weren't quite right and have struggled to get help with managing her condition.
We wanted somewhere Lucy could channel all of her anxieties and frustrations, and looked into lots of different sporting activities. Other sports worked, but only for a short time. Then one day I heard about Muay Thai. I spoke with the Chao Phraya team and explained our story to them. They were very supportive with Lucy and she quickly passed her first grading with flying colours.
Children with PDA often don't like to receive demands put upon them and I was worried that the discipline and structure of each class would be too much of a demand for her to cope with but she wanted to give it ago. Lucy tried it out and fell in love with the sport from day one.
We have never seen her so focused on anything before. Lucy still comes home, trains and practices with her punch bag, concentrating on technique and positioning. She is even learning how to speak Thai from the Chao Phraya team! Our friends have commented about how much calmer Lucy is since she has done Muay Thai. Muay Thai has given our family and our daughter our lives back – it even supported Lucy through her SATS recently! We are grateful to the Chao Phraya instructors.
MUAY THAI !!!